8 Bishopsgate's unique form is characterised by a superb palette of high-quality materials and elegant detailing.
Ayman Hibri, Associate Director, WILKINSONEYRE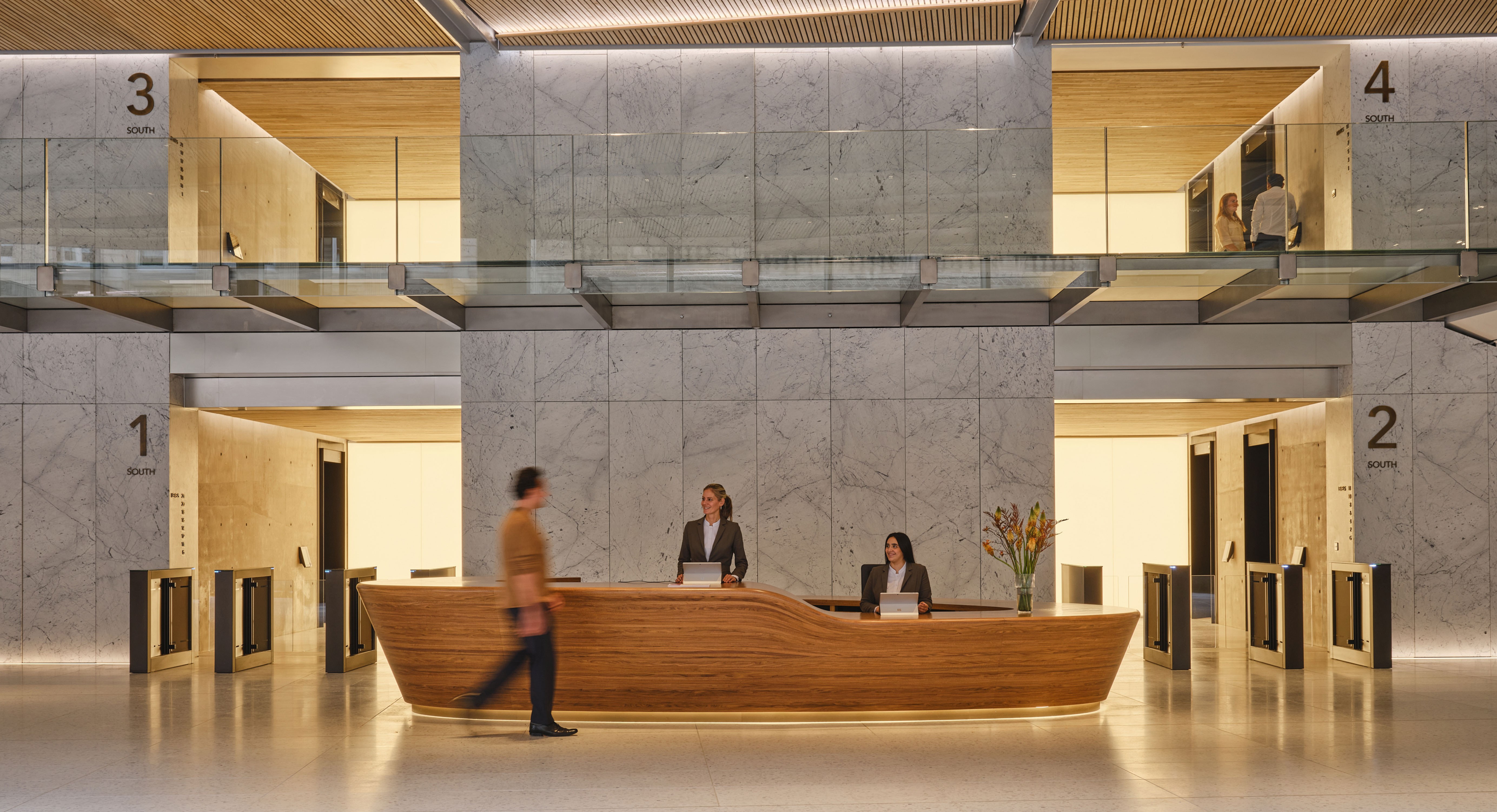 DISCOVER THE NEW GOLD STANDARD FOR OFFICE SPACE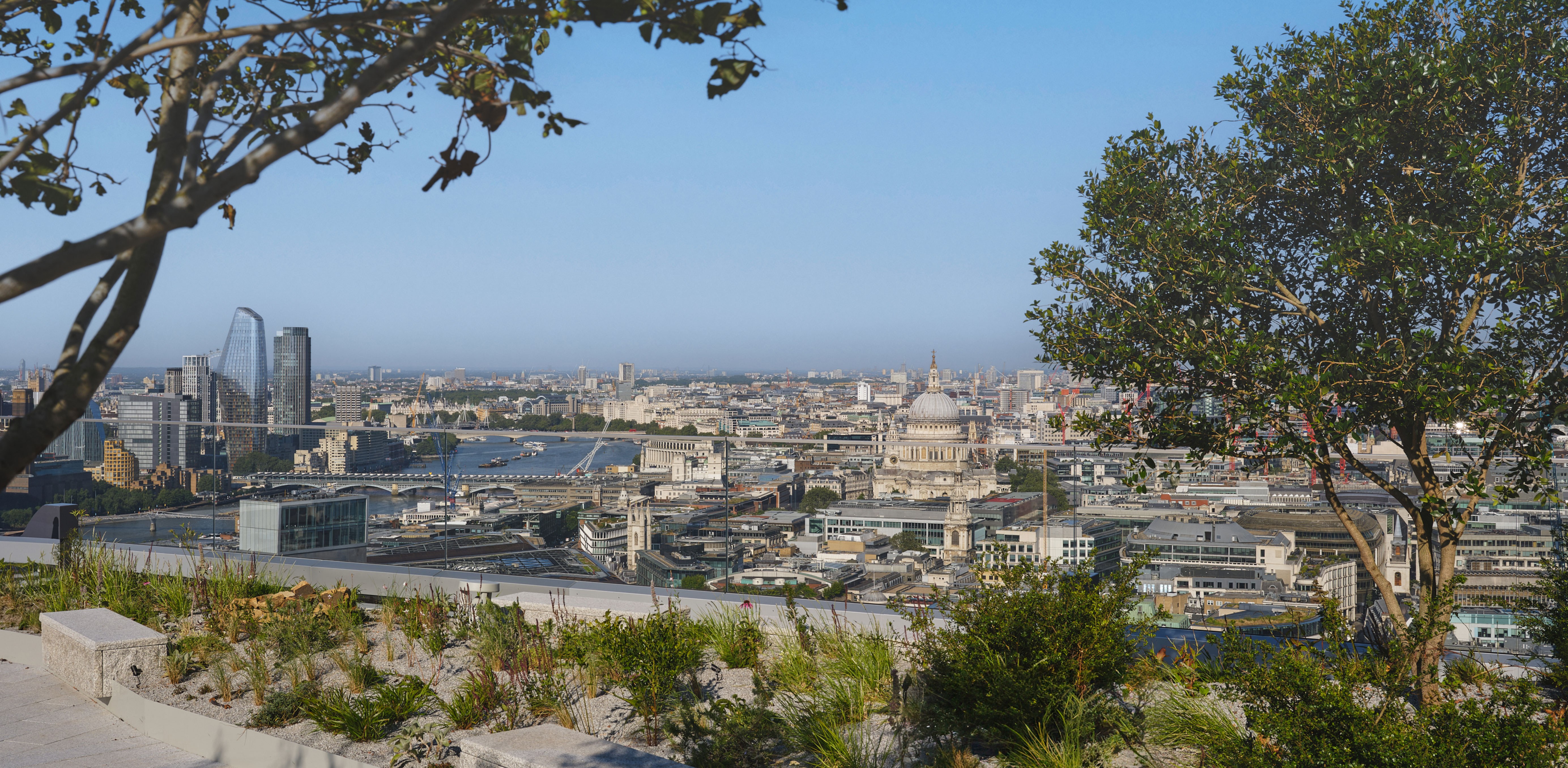 More natural light
Natural light is linked to improved energy levels. Minimised framing elements and maximised glazing panels fill the interior spaces with sunlight so your brightest can excel.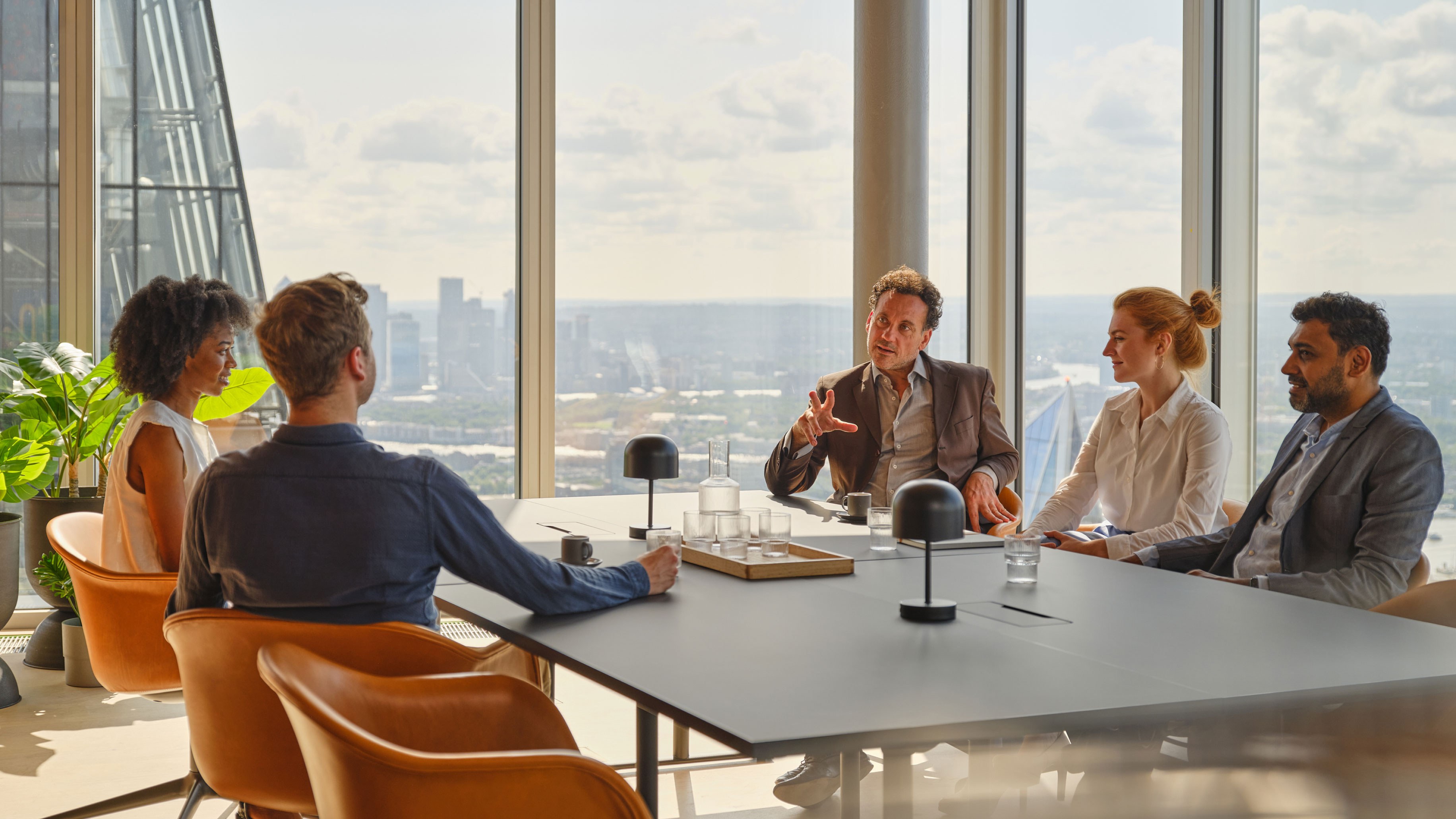 Fresher air
Great air quality helps us maintain focus, retain information and stay healthy. A unique floor-by-floor air provision with smart sensors tailors air filtration to the needs of each business.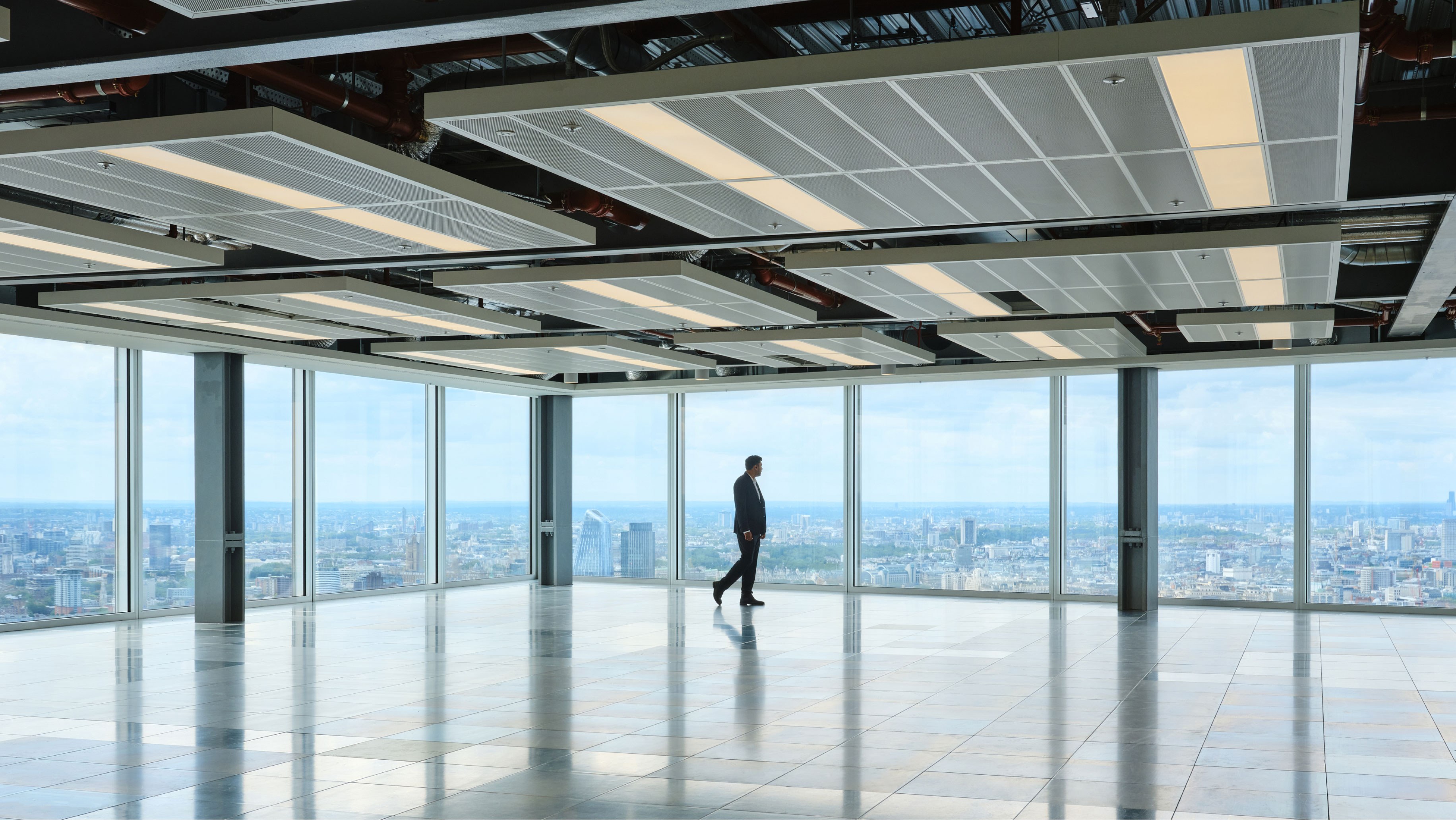 Stronger connection to nature
The lush landscaping of the 7,600 sq ft communal terrace brings a garden calm to the experience of working at 8 Bishopsgate.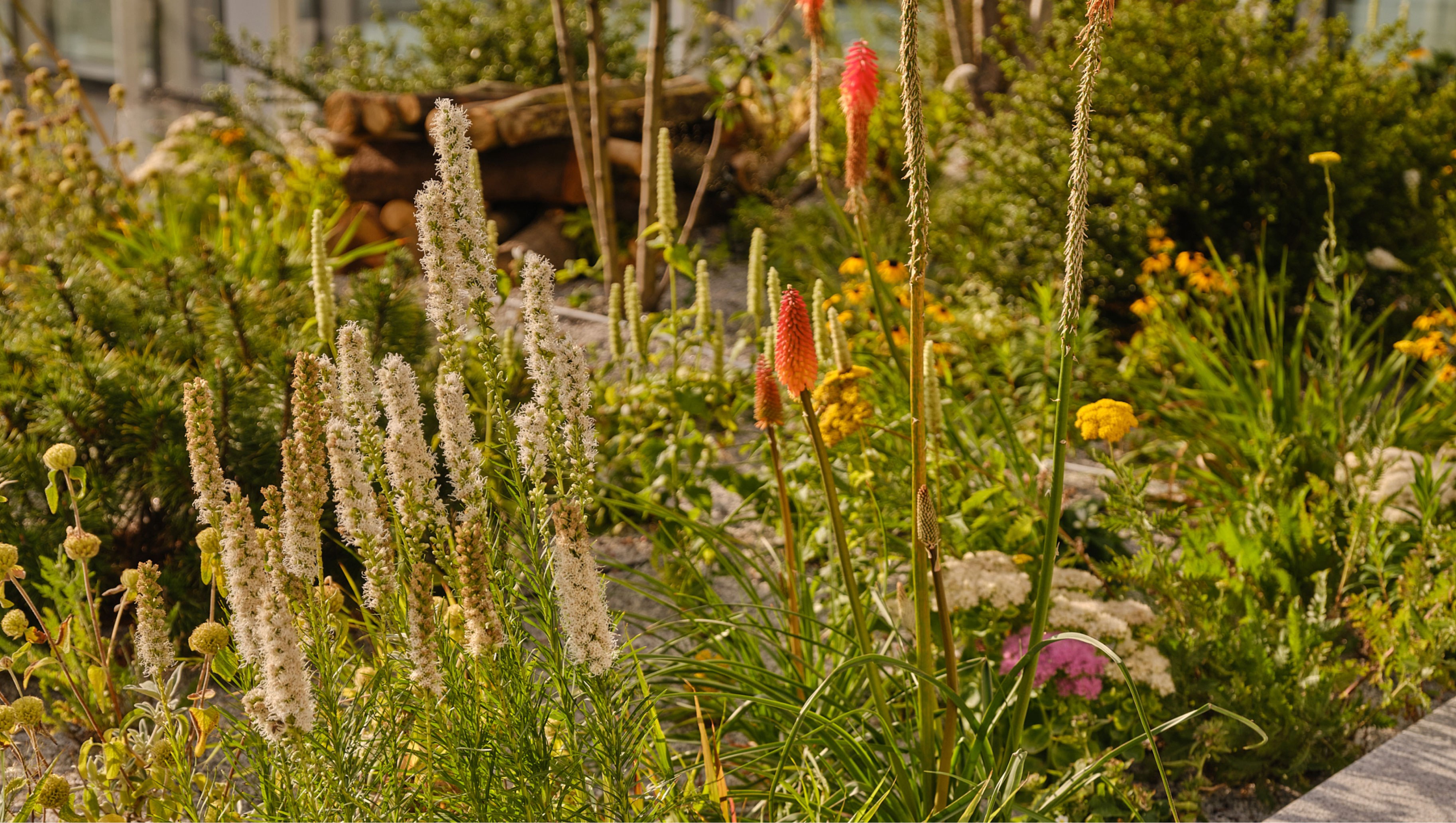 Perfect spaces for connection
One to one conversations in the Tank Rooms. Team-driven check-ins in the Corner Café. Breakfast and lunch in the Twenty Six Kitchen, Bar & Terrace. A choice of settings for the interactions that energise your workday.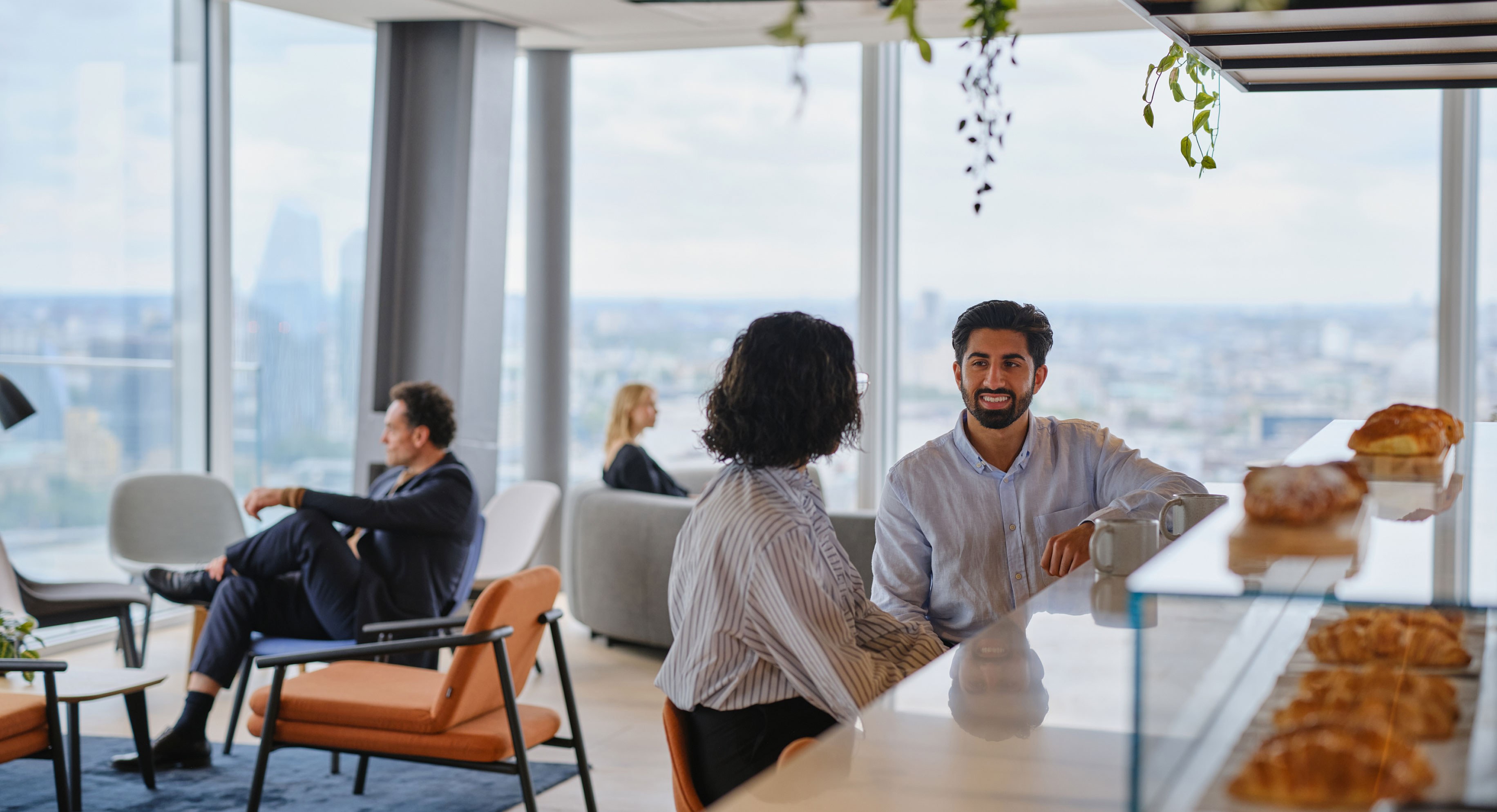 Make bike to boardroom a breeze
A warmer welcome
Every business knows that first impressions count. Tactile materials like wood and marble add warmth to a spacious reception, which welcomes visitors in from Bishopsgate and creates an inviting space with a café open to all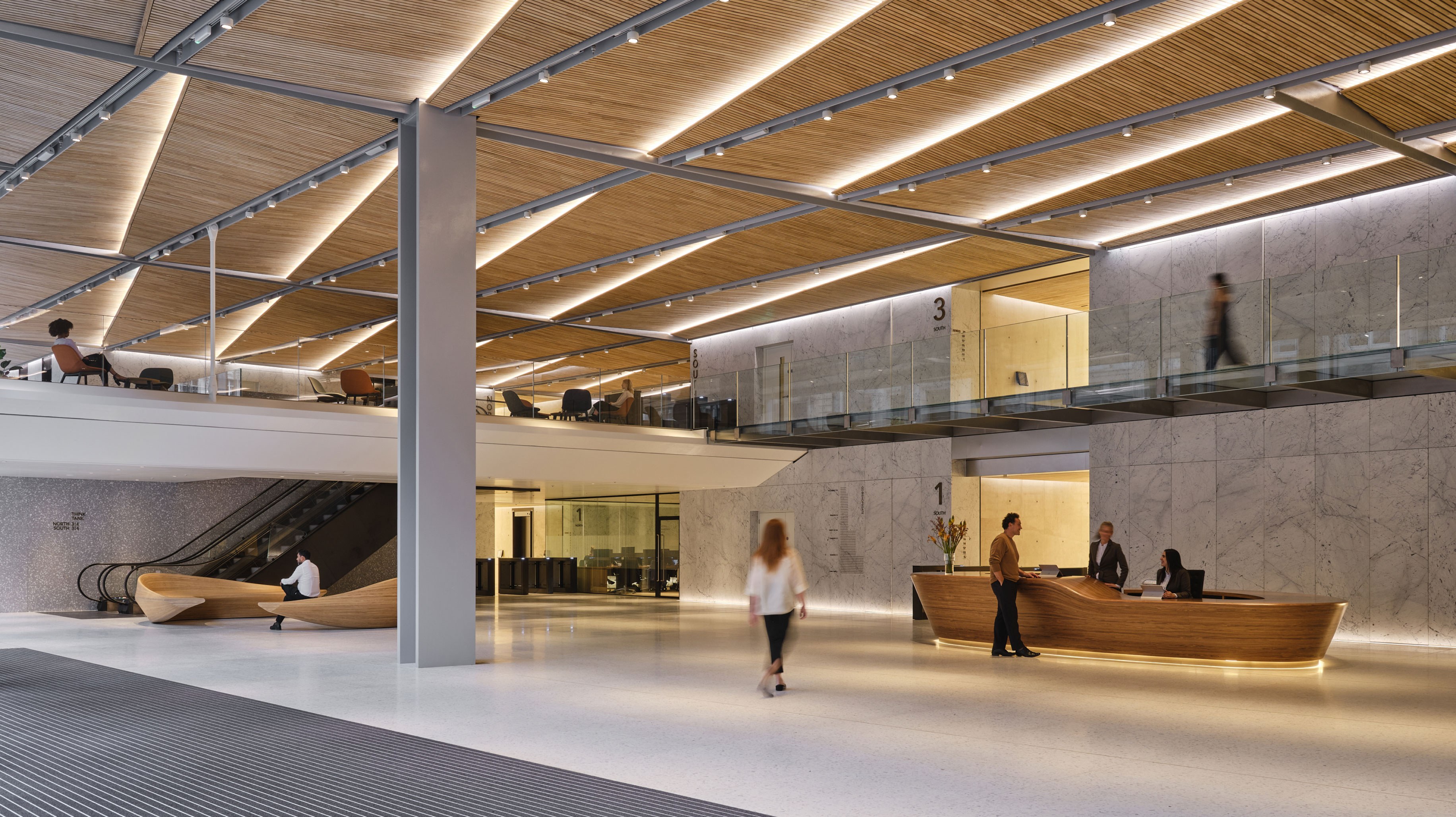 Sustainable commuting
Make cycling as seamless as tapping in with 680 lockers, 54 showers, male and female changing rooms, and 961 parking spaces (one of London's largest provisions)