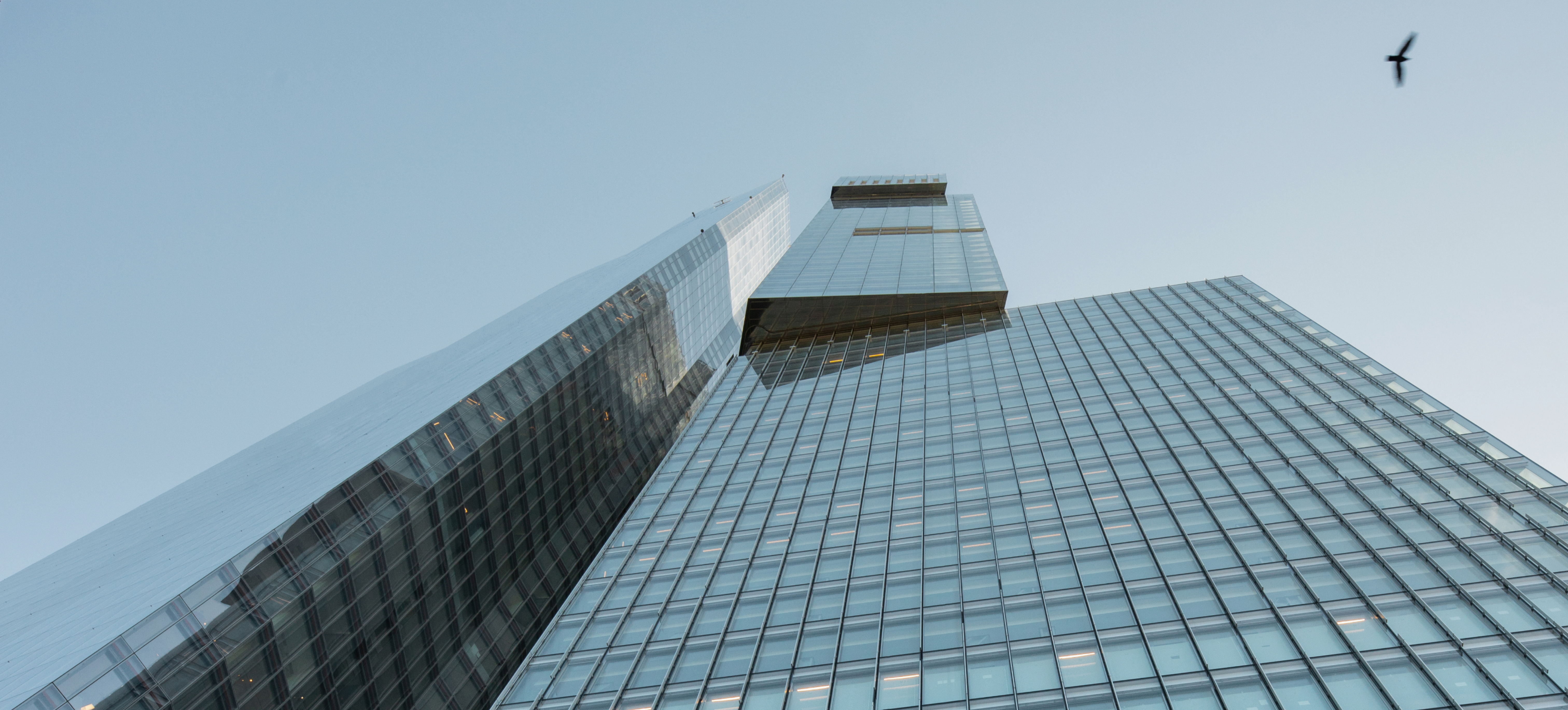 Sustainability
on a new

scale
WE'VE BUILT 
THE UK'S
TALLEST
BREEAM
OUTSTANDING
BUILDING
The facts behind the sustainability story
8 Bishopsgate is the first tower to speculatively target — and now achieve — BREEAM Outstanding and EPC A rating.
Low embodied and operation carbon thanks to every element of the building being optimised from foundation materials to reduced cooling demand.
Powered by sustainable and smart technologies. An AI integrated analytics platform captures, analyses and shares energy performance, while the unique floor-by-floor air provision can be tailored to the individual preferences of each business.
Urban planting across accessible roof terraces and throughout the building boost biodiversity and enhance each person's experience, while innovative ways of reusing water reduce the demand and, therefore, environmental impact.
Taking sustainability to new heights
Our experienced team have taken a holistic design approach to deliver a market-leading building.
Solar power

Highest solar panels in London

Water efficiency

A system designed to reduce fresh water demand and limit impact on local infrastructure

Heat efficiency

Active facade with light responsive blinds reduce cooling demand by 5%

Biodiversity

Urban planting on roof terraces and throughout the building

Carbon savvy

5,000 tonnes of CO2 saved thanks to architectural innovations and optimisations